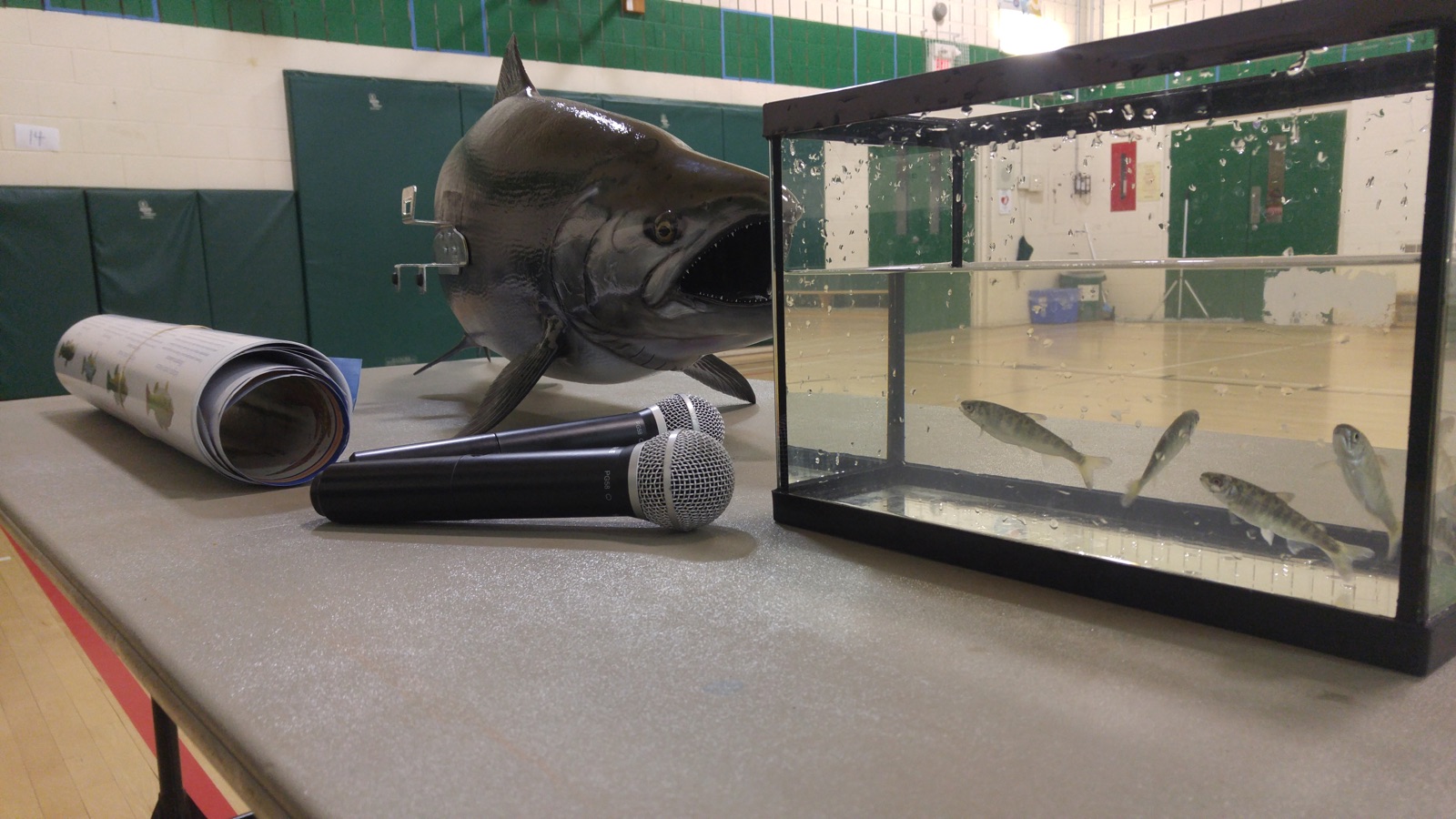 This spring marked the inception of the FISH (Fish in Schools Halton) Program. Championed by Ben Gottfried and assisted by Garry Kruyff and Ben Carkner of the Halton Region Salmon and Trout Association, one hundred grade four students received presentations at the Pineland Public School in Burlington. The presentations were catered to the students' 'Habitats' curriculum and spoke to species dependence on habitat diversity as well as the other initiatives that the Halton Region Salmon and Trout Association has implemented.
Salmon both small and large were present on site which inspired the minds of the young students whom were fascinated by the potential growth rate of the Chinook Salmon, reaching over 30 lbs in as little as 3.5 years! The best part, many of these students were shocked to hear that these fish are found immediately south of their school, throughout Lake Ontario and its tributaries!
It was a fulfilling experience for everyone in attendance and we look forward to continuing the program in the future!
Sincerely,
Ben Gottfried